We all know about many types of fitness, including muscular strength, physical flexibility, endurance, and balance. But very few of us know about Eros Fitness. This is a new type of fitness exercise that inspires people to use their eros to move and stay healthy. The human body is made to feel sexual emotions. Then why not use your erotic powers in a good way and use them to maintain your health and keep you motivated as well as healthy to live a better and happy life? Because of the way people think about sexuality, it is not very common. These people need to know that Eros Fitness is a very healthy exercise for their bodies because it involves both health and satisfaction.
How was Eros Fitness started?
Laura and Alex, two exercise enthusiasts, founded Eros Fitness in 2018 and their gym is located in Los Angeles. Both are trained sports scientists and have worked in the fitness industry for many years.
They wanted to create an environment where people could be themselves without fear of being judged. Eros is a gym that focuses on body awareness, self-love, and overall wellness.
What is the basic idea behind Eros Fitness?
The basic idea of Eros is self-love and acceptance of yourself. To love your body. The main goal is to make people feel relaxed and refresh their minds and spirits. The goal is to make people feel good in the gym and while working out. People have improved their health and left their souls at peace after experiencing Eros Fitness.
What are the benefits of Eros Fitness?
Eros Fitness is popular because it helps people relax and feel good. It also makes a couple's life more energetic by helping them improve their relationship and have more intimacy with each other.
It is not only for couples who want to improve their sex life but also for people who want to have new experiences and enjoy life differently. It is also becoming more and more famous because it is very different from other gyms that focus only on people's physical health and endurance.
Can you also experience Eros Fitness at your home?
Yes, you can experience Eros Fitness at home if you just meet a few requirements that the company offers at affordable prices. These include an exercise mat that offers sliding resistance and a set of 6 Dum Bells weighing 2 to 4 pounds. And so, you can set up your little gym at your convenience. This is easy on your wallet, since this way you do not have to buy a gym membership.
To make it look even more like a gym, besides these Eros fitness equipment, you can decorate your home gym with some custom posters or stickers. You can design the gym stickers online with elements related to the gym, such as images of your fitness idol, your ideal body shape, or inspirational quotes about fitness. They can be on the wall, on your water bottles, or on the fitness equipment. A collection of custom gym stickers would motivate you and your partner and make your room a wonderful place to work out at home.
How can you get started with Eros Fitness?
Last year, Eros Fitness, a new gym in town, opened its doors. It is a boutique gym that caters to fitness and sensuality lovers. Classes are offered for people with different abilities, from beginners to experts. There are two locations for the gym: one in Midtown and one Downtown. Pilates, yoga, aerobics, and trunk camp are just a few of the classes offered at Eros. A heated pool, sauna, steam room, and shower area are also available. Eros Fitness is the place to go if you are looking for a unique workout with top-notch sneakers.
What equipment is offered at Eros Fitness?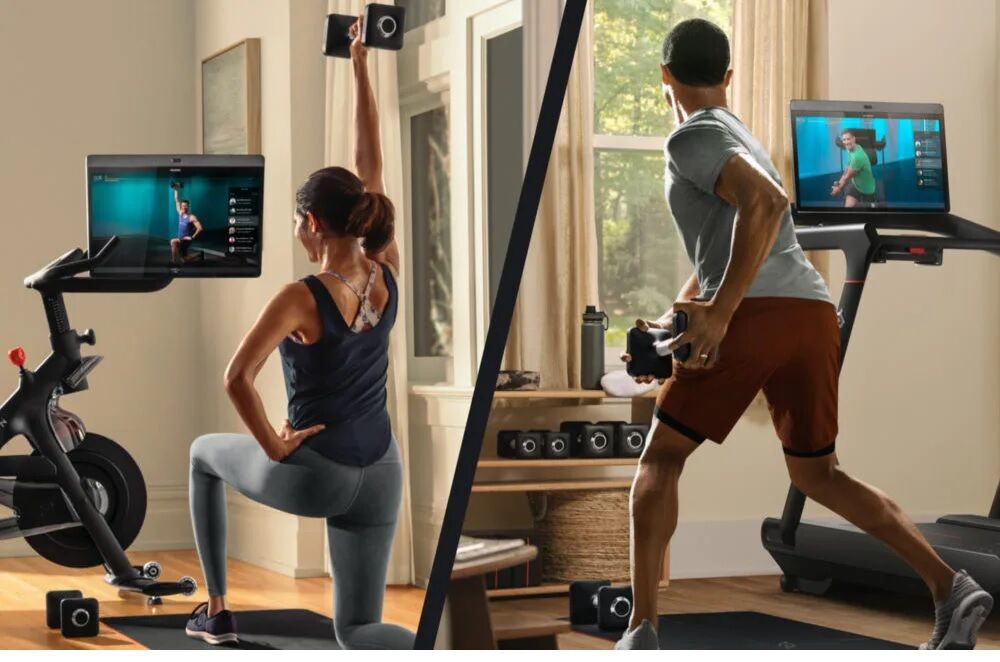 Eros Fitness offers Peloton Bike and Peloton Bike+ to its dedicated customers.
Peloton bikes offer a range of features.
They also offer integrated speakers and an HD touchscreen with thousands of interactive courses for their customers.
How to get started with Eros Fitness
You can get started on your journey with Eros Fitness. There is not just one perfect way to get started. Whether you try it at home or in a gym is up to you. It's up to you to decide if you want to hire a personal trainer or if you are comfortable with yourself. Some people love to work out in front of a mirror. They enjoy it more, and you can choose this option as well.
Conclusion
Look no further than Eros Fitness if you are looking for a workout that will leave you feeling invigorated and energized. This gym is a great place to start your day or end your evening, with an ever-changing lineup of exciting and challenging sessions.
The workouts are not only effective but also tailored to each individual's needs. Stop by Eros if you are looking for something new and exciting to add to your workout routine!